FEATURED WORK by Kathleen & Jim
MANGROOVIN' TABLE
One of our latest efforts is a 4 foot long rustic table featuring manatees and turtles. Our technique includes a lot of airbrushed acrylic paint along with standard brush work to tighten up edges and detailed areas.
Metallic paints and other refractive materials are used in strategic areas to enhance the illusion of shimmering water. The table top has a rough finish which adds to the depth and texture of the final painting. A final coat of gloss polymer epoxy coats the art which gives the piece the ultimate underwater look.
Kathleen airbrushes soft tones on swimming baby turtles.
Jim adds detail to mangrove roots jutting out from the main art giving the image a stronger 3D effect.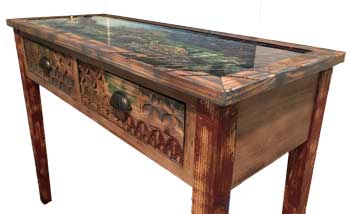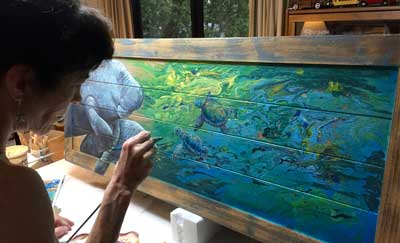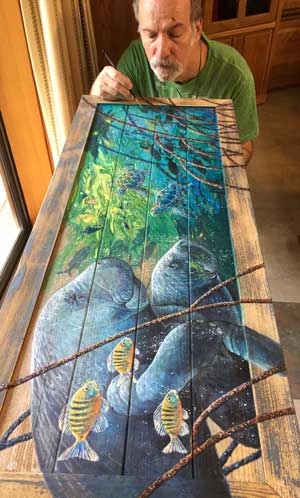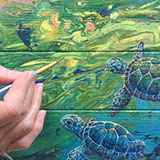 The final Mangroovin' table top ready for its closeup! It features 2 hand carved drawers.
Available for $3800. Measures 40" long x 16" wide x 31" tall.