ADIRONDACK CHAIR PHOTO FRAMES
Kathleen and Jim have created a collection of Adirondack photo frame chairs capturing the rarely observed laid back lifestyle of the local wildlife.
Folks, this is how it really happens in the wild when humans aren't looking. All are hand sculpted in clay, hand painted and comfortably seated on wood chairs with a spot for your own photos. Contact us for availability or customized designs.
Most chairs are $245 each.
PELICATESSEN
by Jim Mazzotta
Chair measures 10" high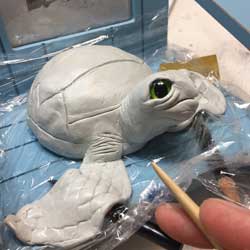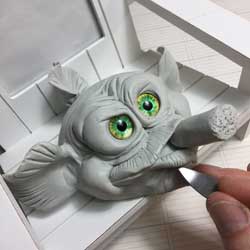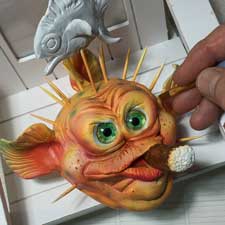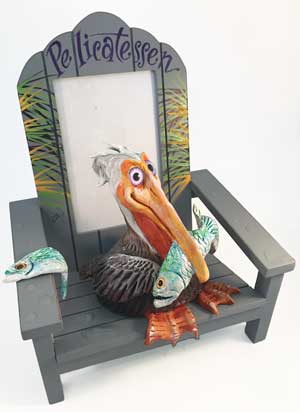 The Pelicatessen Chair in progress. Sculpting is done in stages. The epoxy clay hardens in about 3 hours at which point additional details are added. Once the sculpt is complete, color is added using airbrush and standard brush work.